USING BILL 148 TOOLS FOR ECONOMIC JUSTICE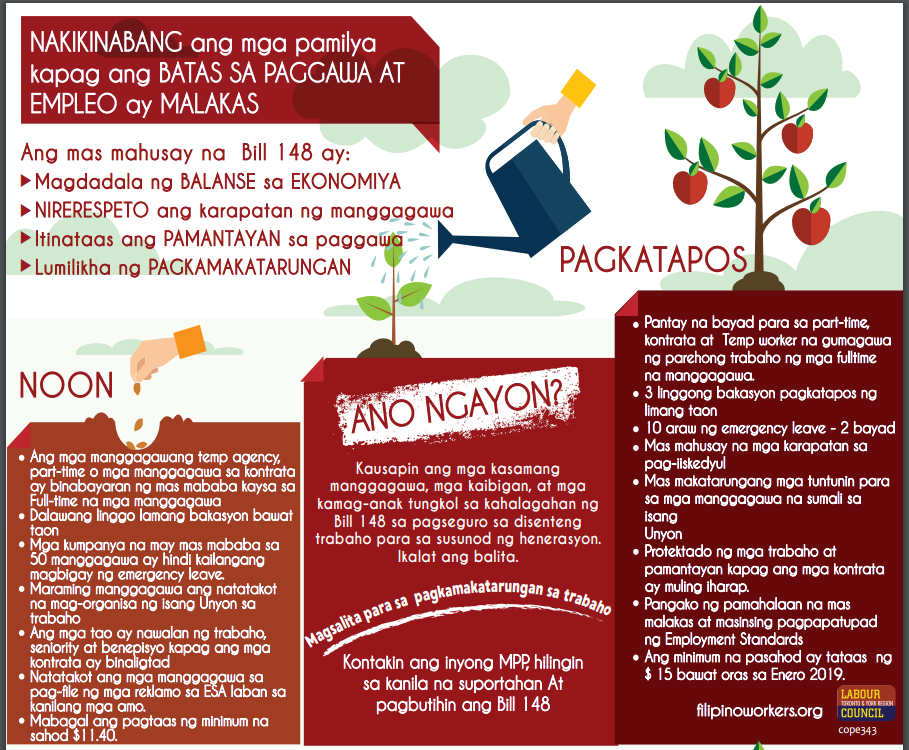 USING BILL 148 TOOLS FOR ECONOMIC JUSTICE
Statement from the Toronto & York Region Labour Council
Sometime early in 2018, Bill 148 will become law. When it does, unions and workers will suddenly
have a new set of tools to use for organizing and winning economic justice for hundreds of
thousands of Ontarians. They won't be everything we wanted, and still not everything needed to
correct the imbalance of power in the modern economy. But workers have produced wonders using
even the most basic tools – when given a chance to apply their skills and creativity.
Here's what we will have won:
 Card-check for sectors dominated by contractor competition – cleaning, food services,
security and community home care. That means once a majority of workers sign a union
card, they get certified as the union for the workplace. No more mandatory vote interval
tainted by intimidation and fear.
 Successor rights for workers in cleaning, food and security services – if the contractor
changes, people keep their jobs, seniority and union agreement.
 Easier access to unionization – including the right to get a full employee list once 20% of
workers have signed union cards. A lower bar for remedial certification if the company
engages in reprisals or misconduct, and easier first contract arbitration. Possible
consolidation of new units with existing agreements.
Read more…