Filipino Workers Network @ Lumad Prayer Service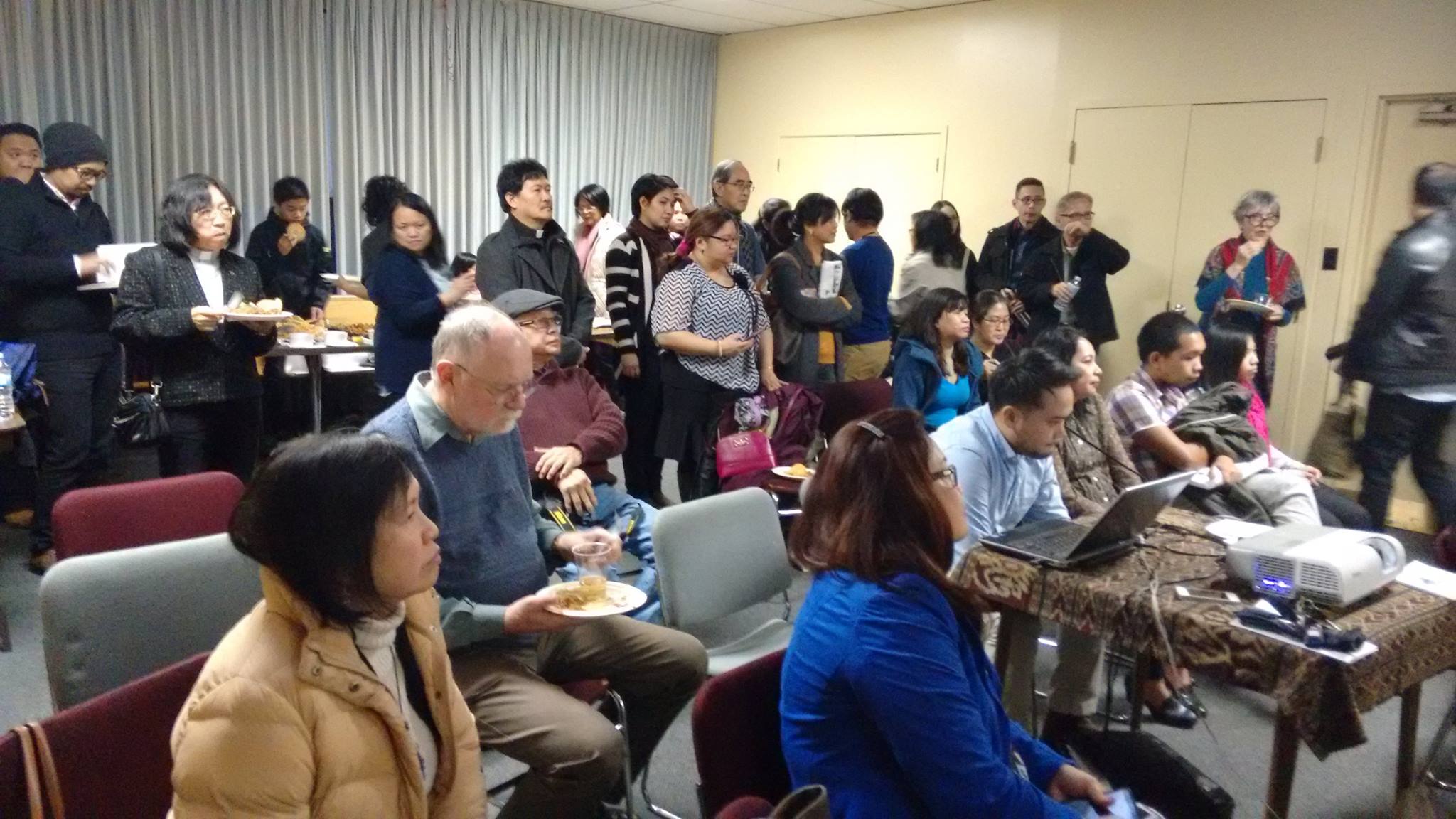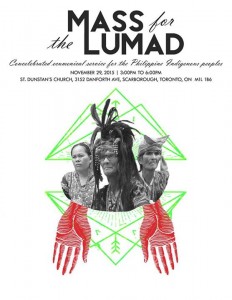 Our sisters, Cecilia Austria and Rafunzel Korngut participated in the Mass for the Lumad Prayer Service and Community gathering at St. Dunstan's Parish Church last Sunday, November 28, 2015 from 3:00-6:30 pm.
The prayer service was con-celebrated by Rev Irene T, Rev Dante Coloma and Rev Bob McElhinney. MP Bill Blair of the Scarborough South West was in attendance as well as leaders from the various Filipino community organizations and parishioners. Beautiful music was provided by Belinda Corpuz and Tim Parayno at the prayer service while Norman Crisostomo, Lui Queano, Rhea Gamana and Tambuli  sang original Filipino progressive songs at the community gathering. Our thanks to Fr. Jeff Masterson who welcomed us in the parish church. The event was organized by ICHRP and PATAC.
The prayer service was one of the events held as part of the campaign to stop the killing of the Lumad indigenous people in the Philippines. The International Coalition for Human Rights in the Philippines (ICHRP) also sent an open letter to the President of the Philippines Benigno Aquino III express urgent concerns regarding the violent attacks on Indigenous Peoples (Lumads) in Mindanao. The Philippine Star, a newspaper in the Philippines declined to publish the open letter as a paid ad "due to political reasons". The request to publish was made during the APEC meeting in Manila.