Filipino Workers Network hosts Salu-Salo 2015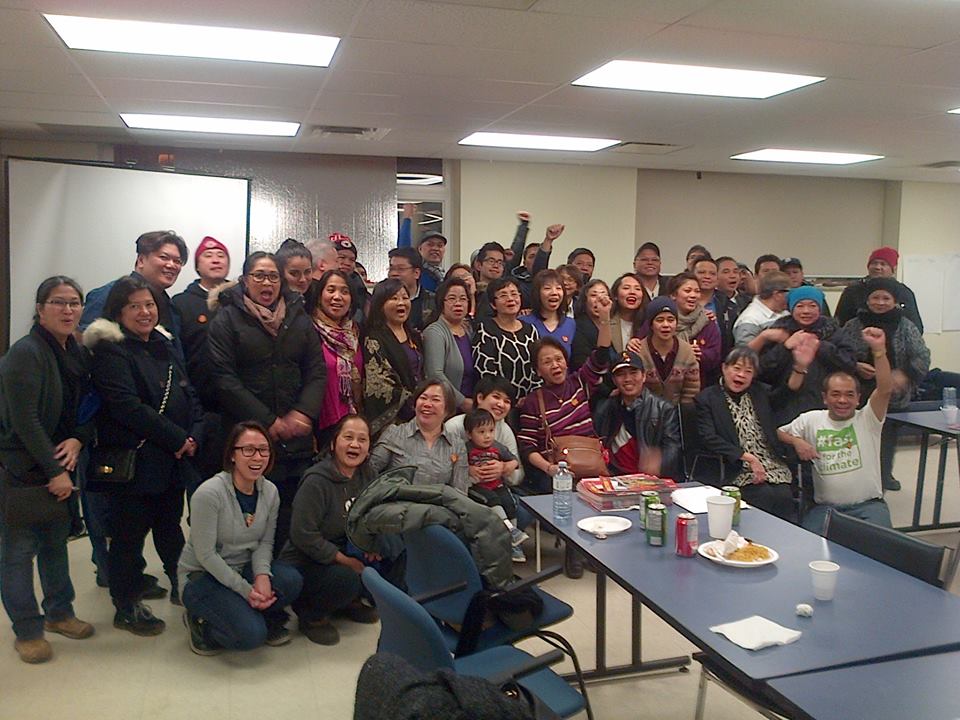 The Filipino Workers Network is working to build a network of union activists in the Greater Toronto Area. Last July 22,2014 Filipino-Canadian union members came together for their first organizing meeting to plan how to take the pro-union message into the community, as well as supporting each other s union leaders and activists. The network is supported by the Toronto and York Region Labour Council staff, but led by activists and union leaders from the community.
In the past few months, the founding members started to reach out to the different unions and have signed up more members. On February 21, 2015 from 6 p.m. to 10 p.m. at OPSEU Centre, 31 Wellesley St. East they are coming together for Salu-salo, in order to consolidate the network and share stories of victories and challenges. Those who are interested to join can contact them at network@labourcouncil.ca or call 416-441-3663 x 223.
(PRESS RELEASE)
– See more at: http://philippinereporter.com/2015/02/12/filipino-workers-network-hosts-salu-salo-2015/#sthash.evZ6zRR1.dpuf